"The 3rd KMI School:Machine Learning in Particle and Astrophysics" was held online from November 16th to 20th. The topic of this school was "Machine Learning in Particle an Astrophysics", which is one of the most rapid-developed fields in various research areas recently. The homepage of The 3rd KMI School is here.
In addition, Hikari Hirata reported the research result in the poster session. The poster can be chekced from the link below.
Hikari Hirata "Improvement of analysis job efficienty at Belle II distributed computing system"
---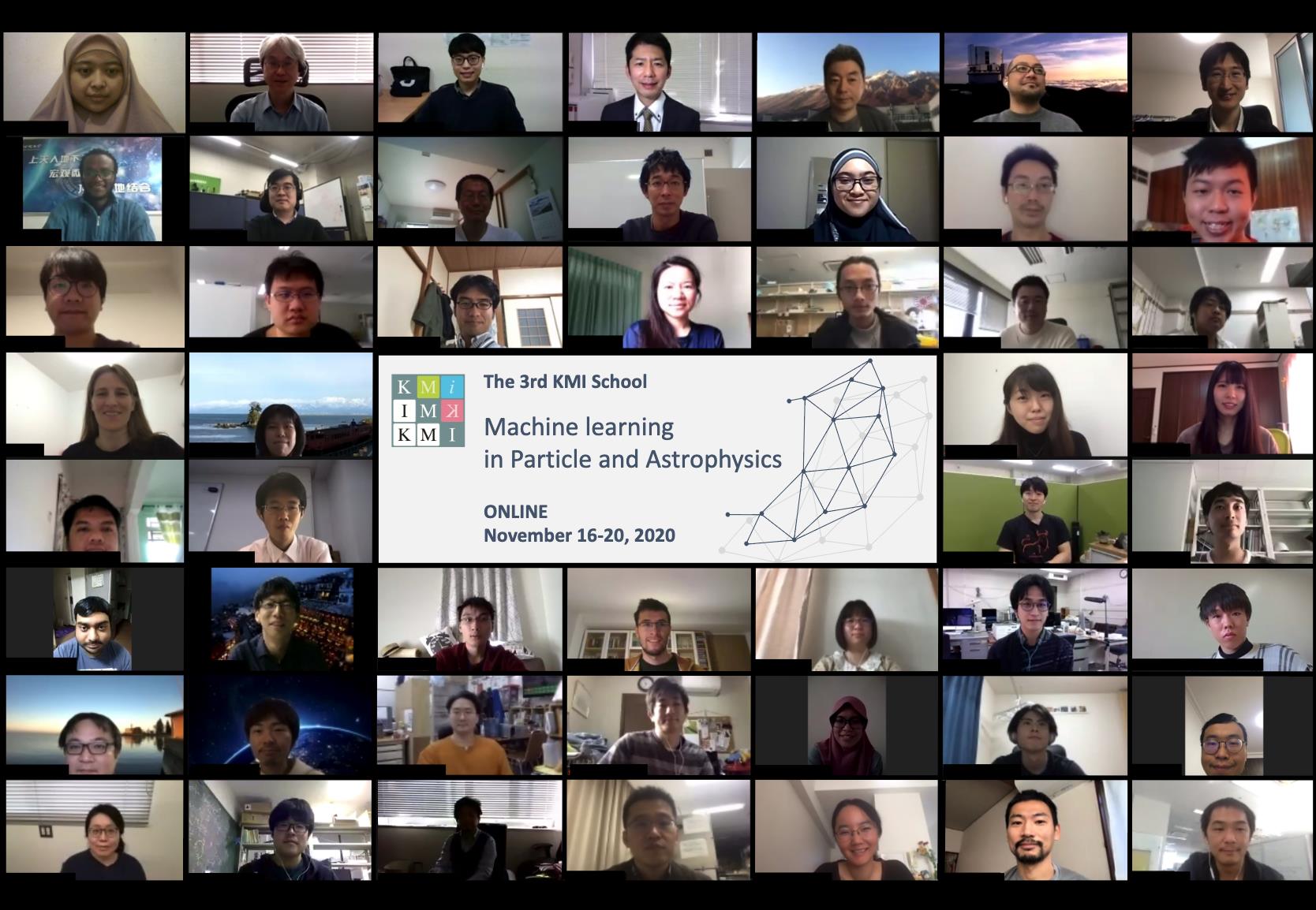 Group photo (from KMI facebook)