Ryogo Okubo and Akane Maeda presented their research results at Flavor Physics Workshop 2021 (FPWS2021), held online from Sep. 27th to 30th, 2021. The presentation slides, in Japanese, can be found on the link below.
Ryogo Okubo, "Measurement of quantum efficiency and the latest operational status of MCP-PMT for the TOP counter at the Belle II experiment"
Akane Maeda, "Single-photon time resolution measurement of SiPM for the high radiation situation"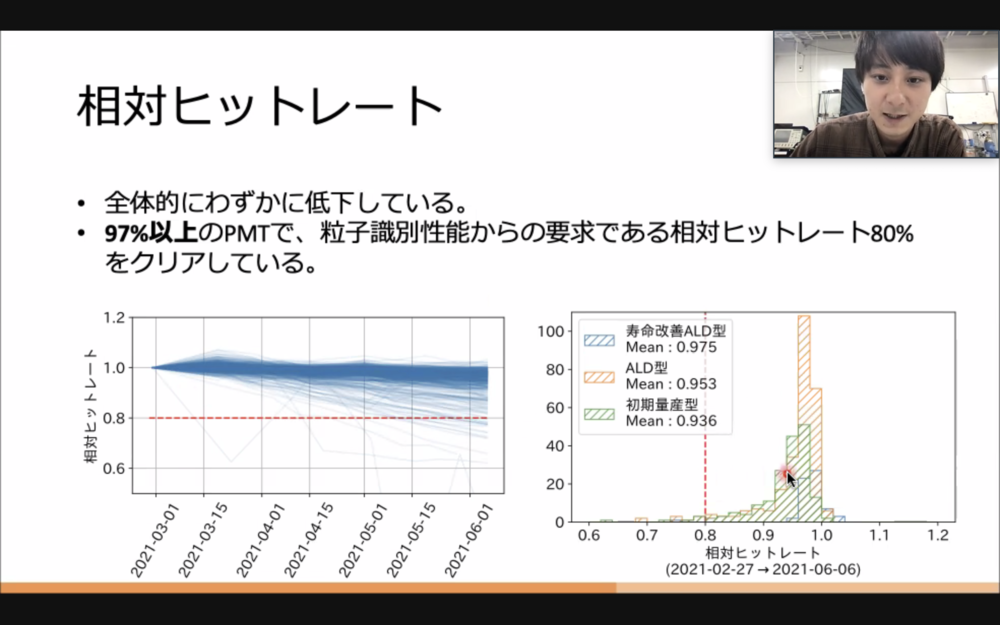 Presentation by Ryogo Okubo