Five members reported their research results at the MSMI (Multiscale Muon Imaging) area conference, on Sep. 3rd-4th, 2022. The presentations are as follows.

〈 Plenary report 〉
Yasuyuki Horii, "A01: Report on Planned Research"
〈 Research plan A01 Elementary particle 〉
Arisa Wada, "01-01 Improvement of fast muon detection using gas detectors and its application"
Daisuke Hashimoto, "01-03 Irradiation test of elements on gas detector electronics for the ATLAS experiment"
〈 Research plan A04 Muon acceleration 〉
Yuka Ibaraki, "04-02 Low-velocity muon acceleration (IH-DTL)"
Kazumichi Sumi, "04-04 High-velocity muon acceleration (DLS)"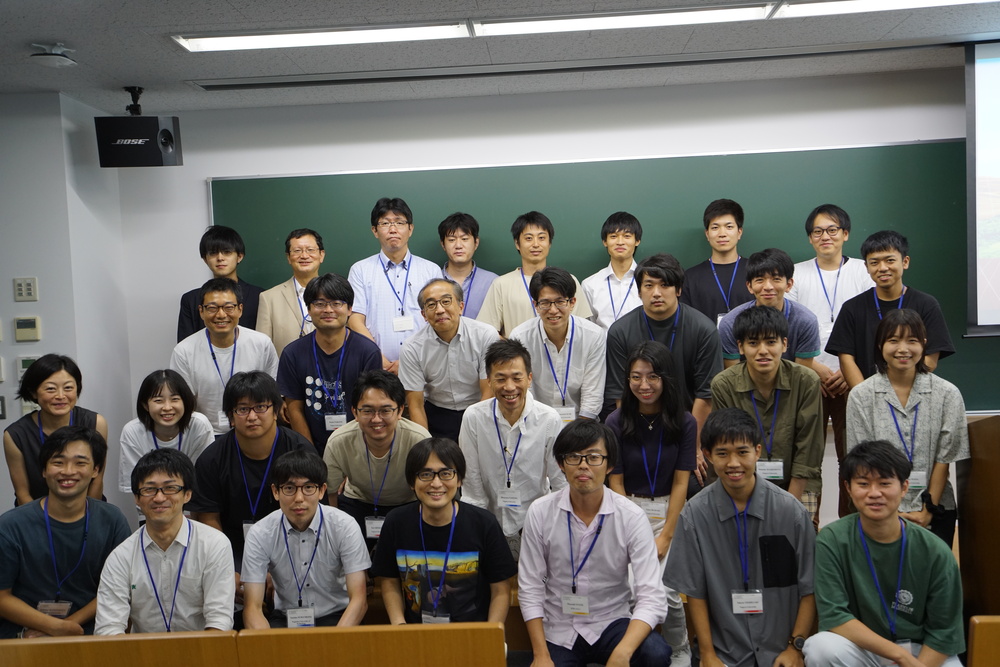 Group Photo