Three members reported their research results at the MSMI (Multiscale Muon Imaging) area conference on Jan. 29th, 2023. The presentations are as follows.

〈 Research plan A01 : Elementary particle 〉
Yasuyuki Horii, "A01: Report on Planned Research"
Arisa Wada, "Operational system construction of TGC detector -Configuration and status of structures, gases, and electronic circuits-"
〈 Research plan A04 : Muon acceleration 〉
Kazumichi Sumi, "Development Status of Muon Linear Accelerator High-Velocity Section"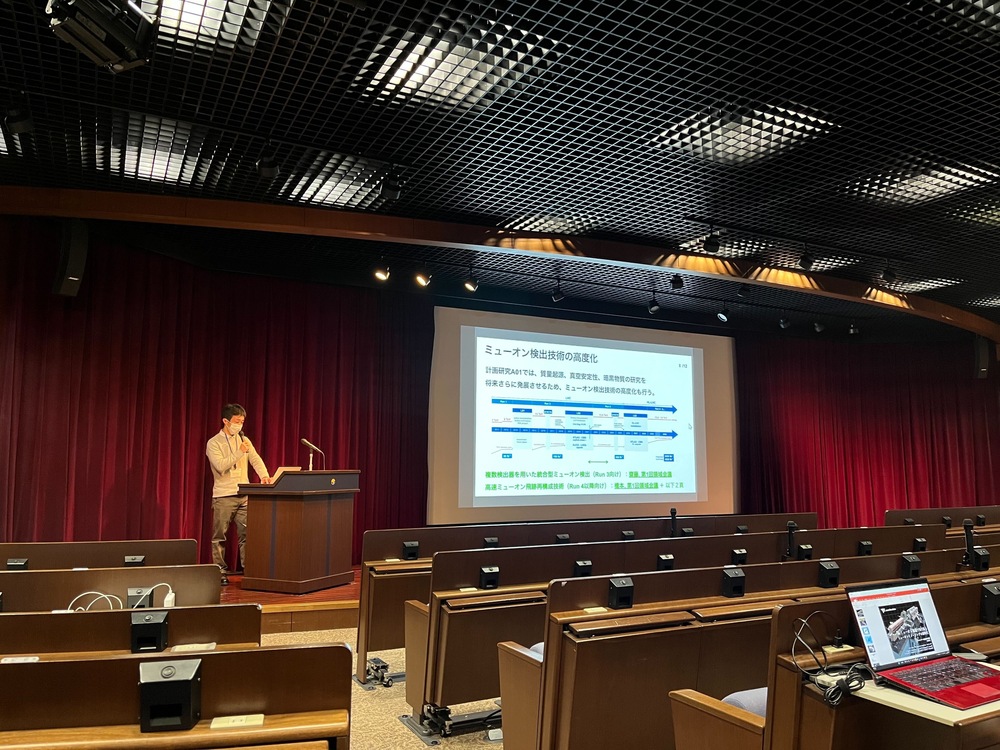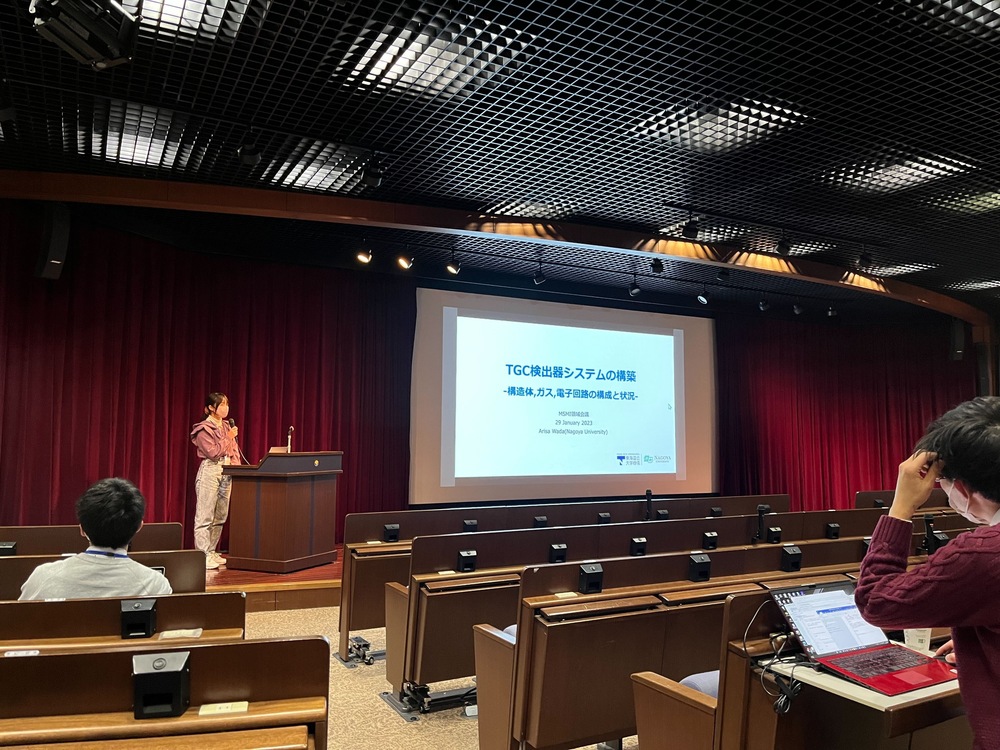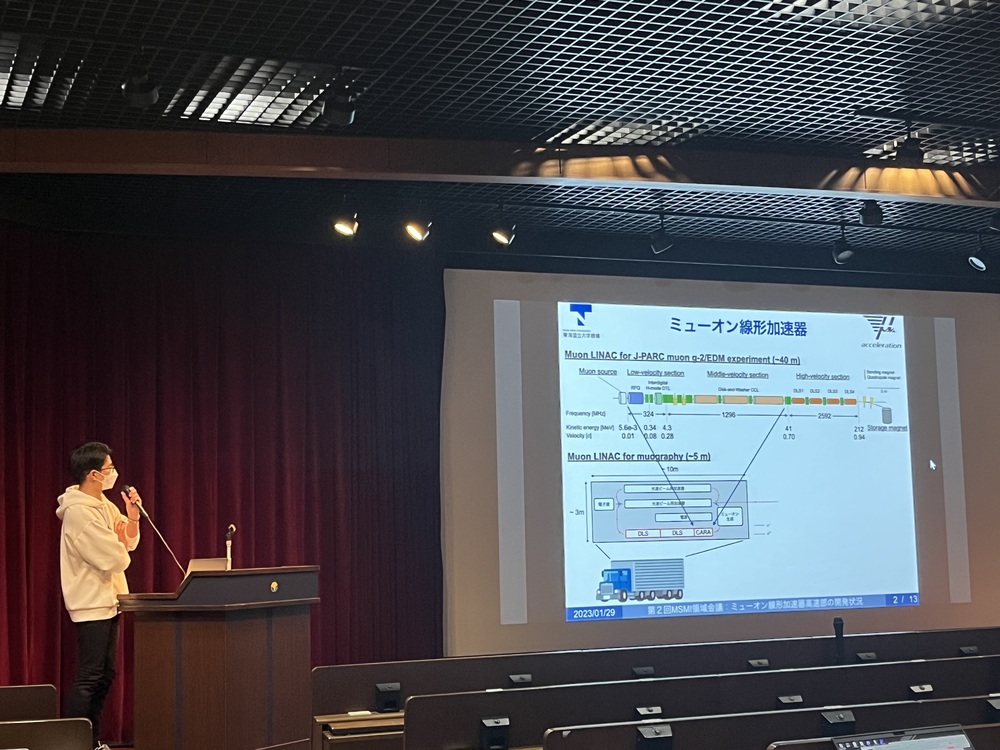 Mr. Horii (left), the representative of the A01 project research team, and the N-lab students (center: Ms. Wada, right: Mr. Sumi) report on the progress of their research.